We bring your metrics together
Raport integrates 30+ metrics from 7 popular web apps into one, clear and easy to use dashboard.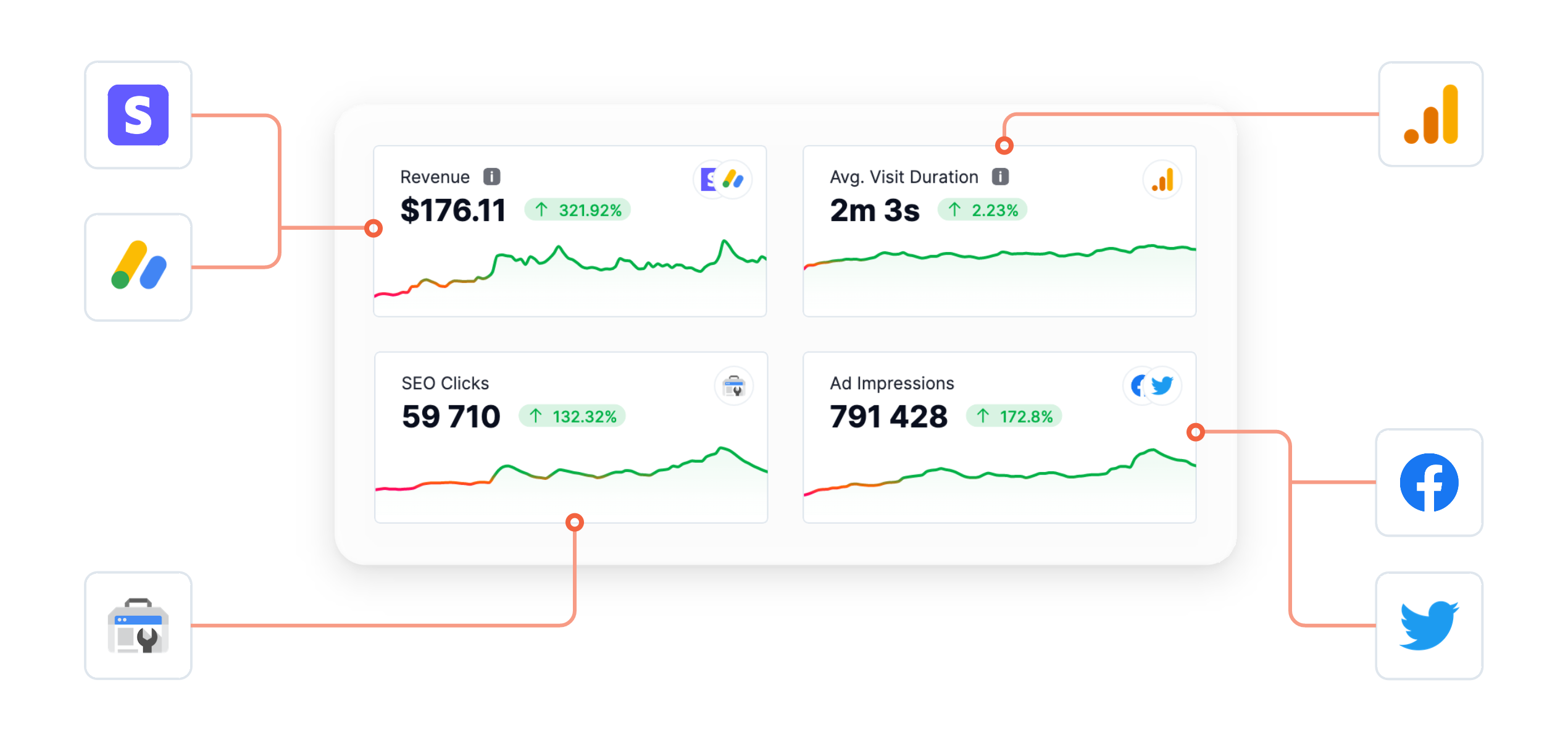 No more switching between dashboards
without Raport
with Raport
Raport integrates metrics from:

Soon
Clear and easy to use
analytics dashboard
Raport combines all the best features of useful analytics dashboards, leaving behind what's unnecessary and annoying.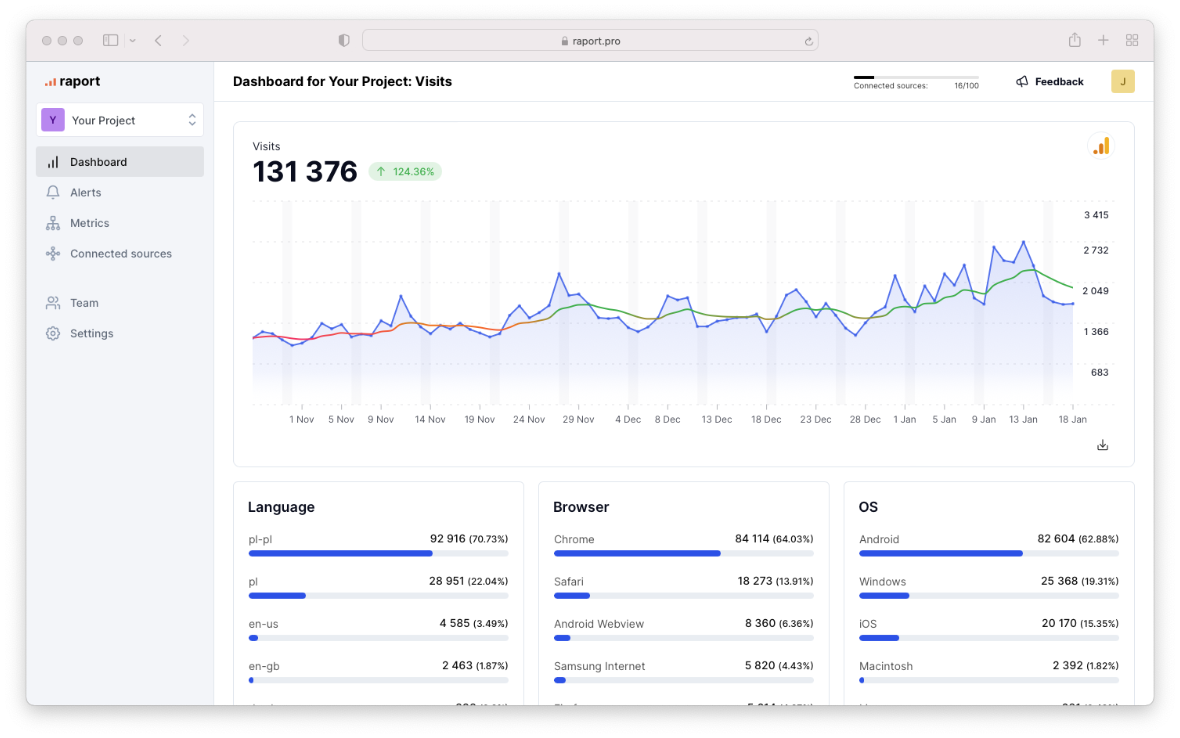 Performance reports

delivered straight to your inbox

Raport delivers daily, weekly and monthly reports via email. Each report is generated automatically and contains metrics that matter to you.
Detect anomalies in your data
before they affect your business
Raport notifies you with custom alerts, so you know about any issues just in time.
"Raport helps us stay up to date with all our relevant product statistics in the easiest way possible."
"What an incredible product! Raport is everything a startup needs to stay on top of their metrics. From analytics and all the way to financial metrics, Raport has it covered. A much needed product by a fantastic team."